Two companies chosen by the University of Mississippi and the Oxford-Lafayette County Economic Development Foundation are through to the second half of the CoBuilders Mississippi startup accelerator: Shovel Solutions, LLC and YAVE LLC.
Shovel Solutions offers a digital commerce and logistics software-as-a-service app for the pre-construction and mineral foundation industry. The software helps with the tracking and compensation for earth and minerals used to lay the foundations for construction.
"Everything that we live in, everything we work in or look at—if it's on Earth, it requires a prerequisite process of laying a stable pad of mineral to make sure it doesn't fall later," said Chief Product Officer AJ Davidson. He and co-founder Ben Street explain that because minerals can't be labeled, it's difficult to prove ownership of those minerals. The result: businesses and landowners lose money.
The company has already received $100,000 from the Mississippi Seed Fund to bring its product to market and grow the business. Now they're working through the accelerator on their way to Pitch Day on July 28, 2022.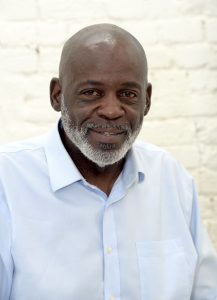 YAVE LLC is a telecom company specializing in tracking devices that protect family members. "We deploy advanced wearables and tags to give parents and caregivers more peace of mind. Our devices monitor location, alert on anomalies and communicate using cell phone technology."
YAVE founder Arnold Houston says the company is in the "brand-building phase" to provide leadership regarding technology for monitoring and reporting on the safety of assets and family members.
Pitch Day for CoBuilders Mississippi is July 28, 2022, in Jackson, Miss., at Fertile Ground Beer Co., 800 Manship Street. General public welcome; Registration is free and sponsorships are available. For more information, contact Janet Parker at jparker@innovate.ms or register here.